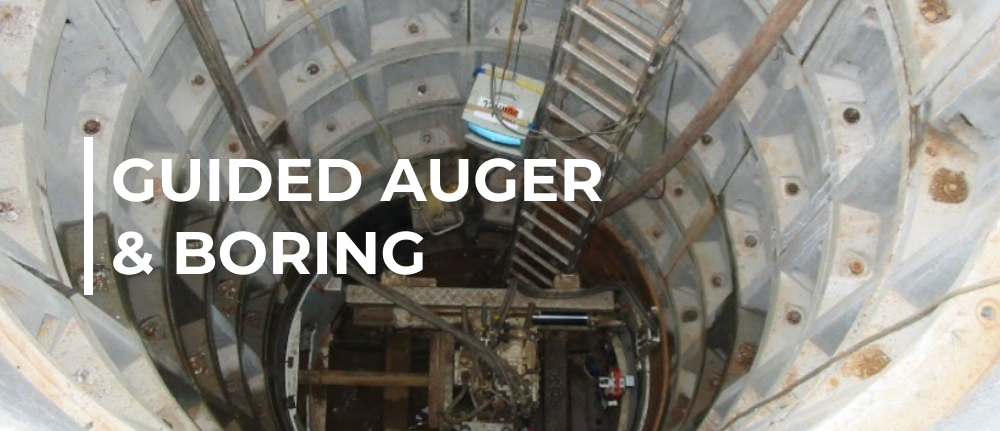 Guided Auger Boring / Small Diameter Pipe Jacking
With the ever increasing concern for the environment and the search for more economical solutions, the use of pipe jacking is becoming increasingly popular over the traditional open trench method.
The advantages of guided auger boring method over open trench method are:
Reduction of earth movements to a minimum
Reduced impact on residents and the environment

No groundwater lowering

Minimum disturbance of public highways and footpaths

Increased efficiency allowing early breakthrough.
The use of guided auger boring is especially advantageous where open trench methods would lead to undesired interruptions of essential services and traffic flow.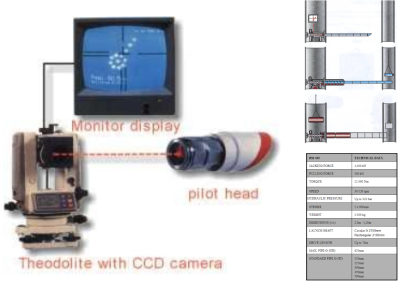 The Process
Guided Auger Boring is a technique where a pipeline is installed between two shafts.  
The auger boring rig is set up in the launch shaft and the laser guided pilot rods are jacked through the ground to the exit shaft.  The pilot rods are guided by a theodolite, steering head, a CCD camera and monitor. Accurate controlled drilling is carried out in the displaceable ground. The direction and tilt are continuously monitored by the theodolite of the guidance system. When the pilot reached the exit shaft, the augers and casings are connected to the pilot rods and pushed through the ground bringing the excavated material back through the launch shaft. When the boring is complete, the product pipe is jacked into place and the augers and casings are removed in the exit shaft.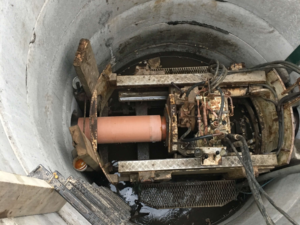 Guided Auger Boring is a cost effective solution for jacking pipes without digging trenches. 
This method can be used for the accurate installation of pipe systems such as clay ware, ranging from internal dimension of 150mm to 500mm and all through a shaft size of 2100mm.
This capability is suitable for pipe system installations that need to go in at varying gradients and require a high degree of accuracy. It is typically used for installing sewers and storm water drainage